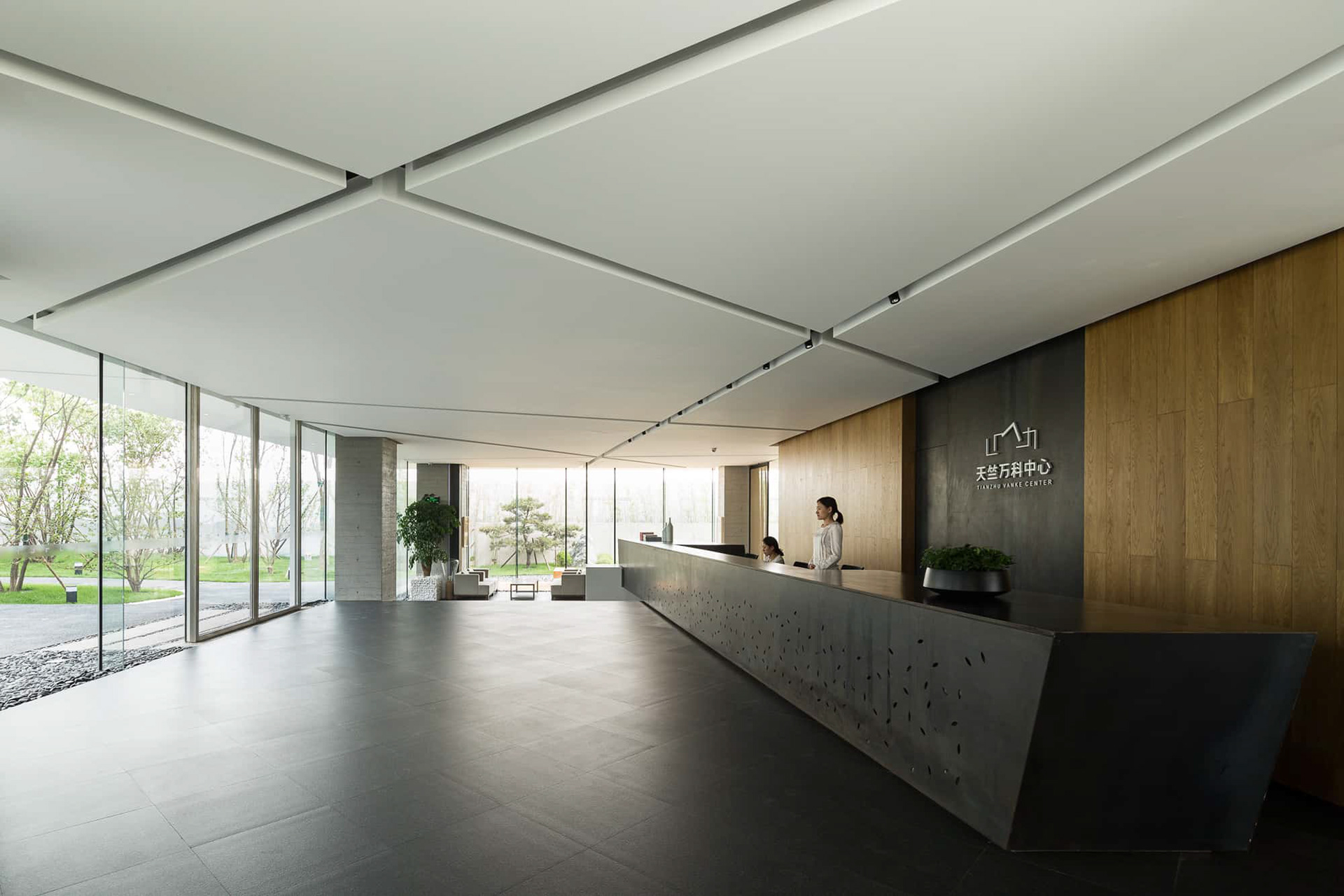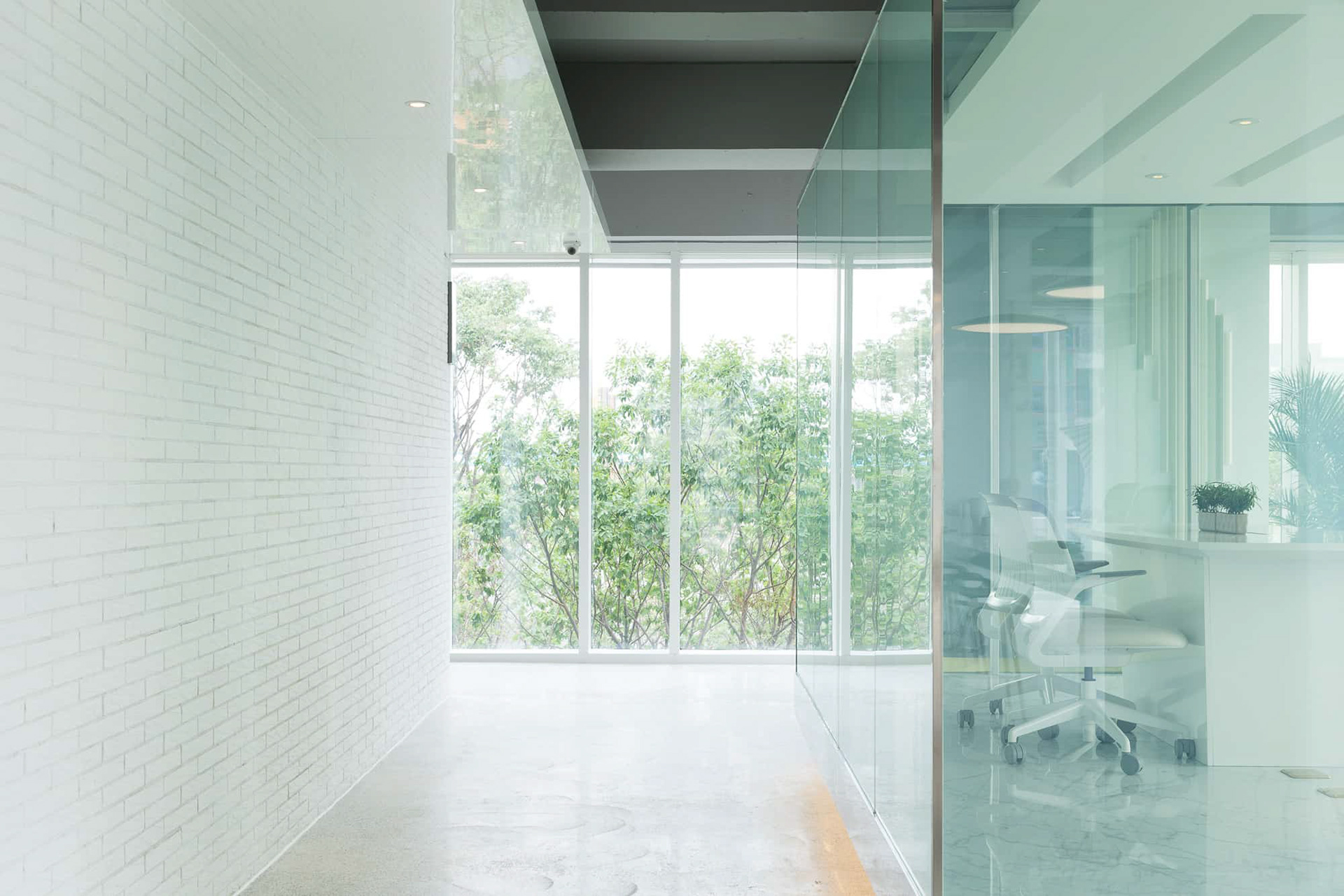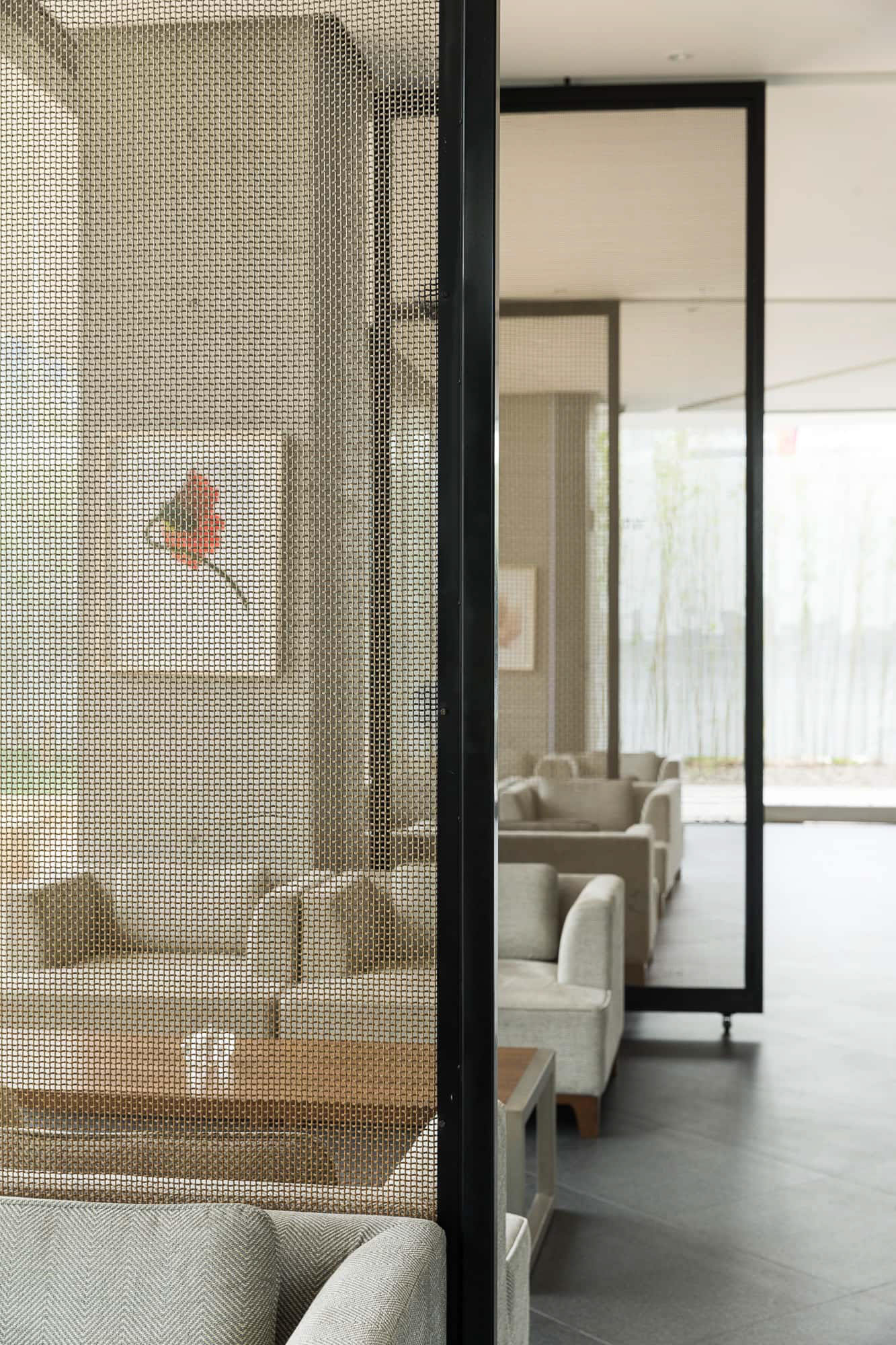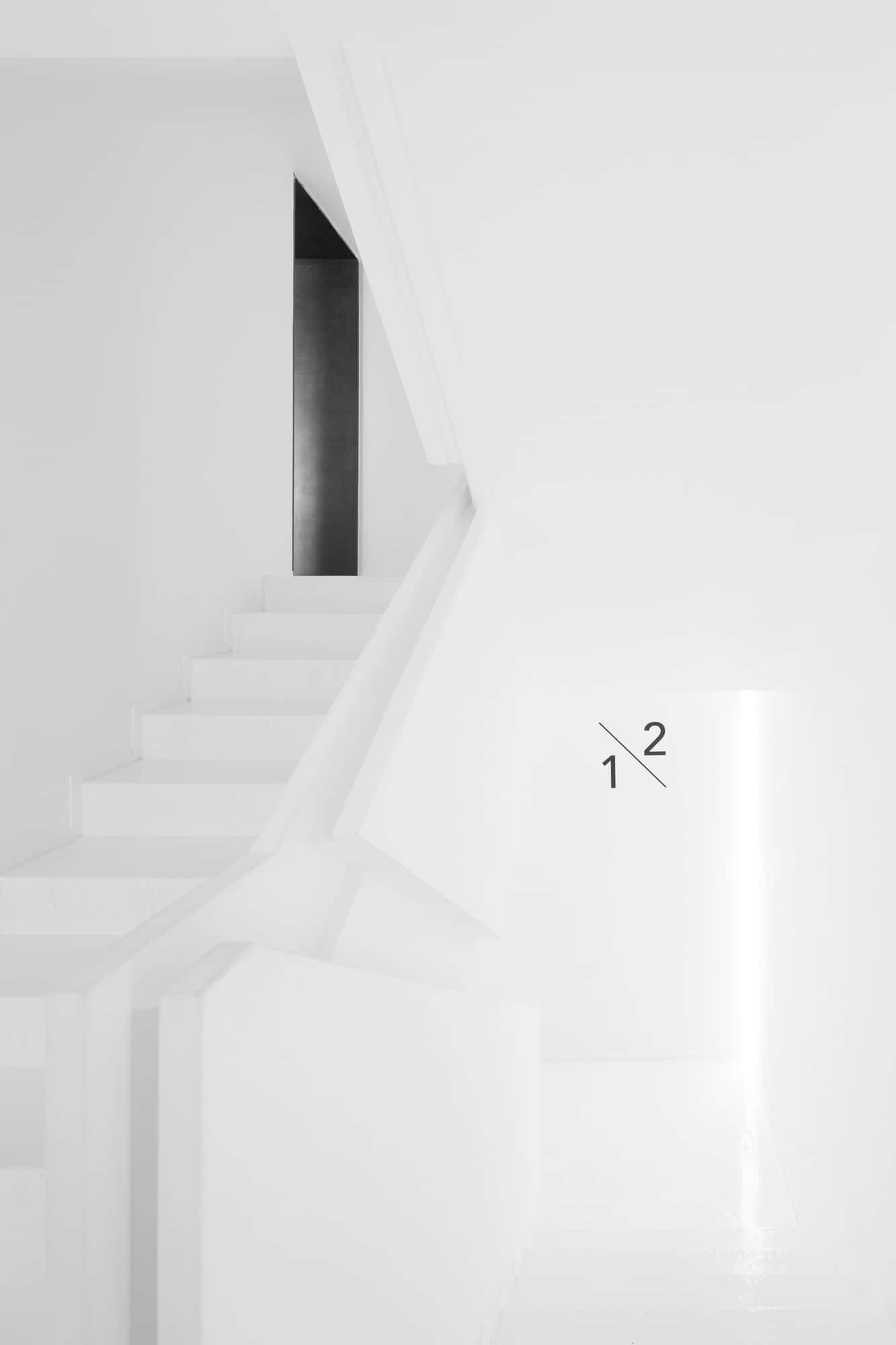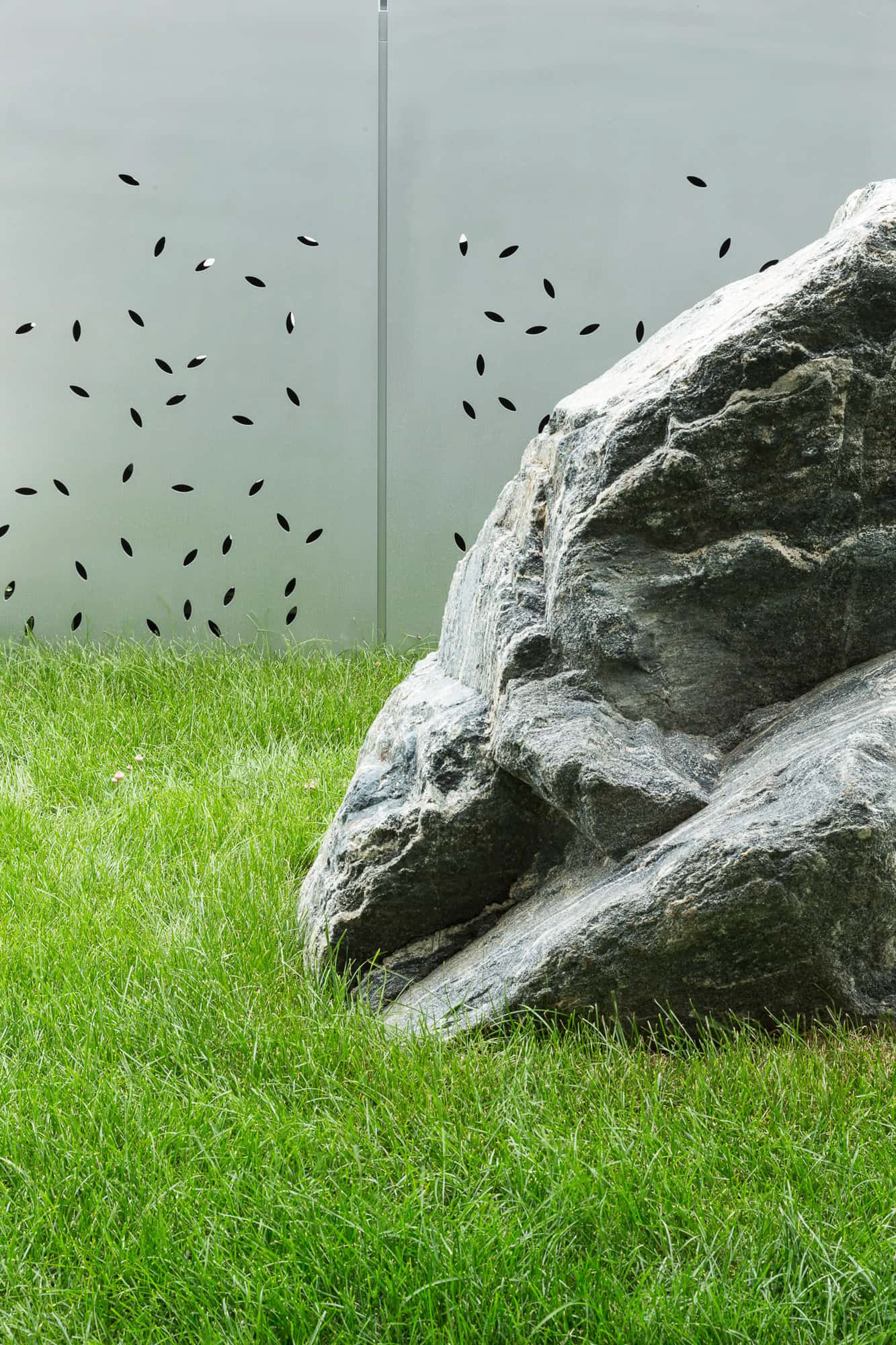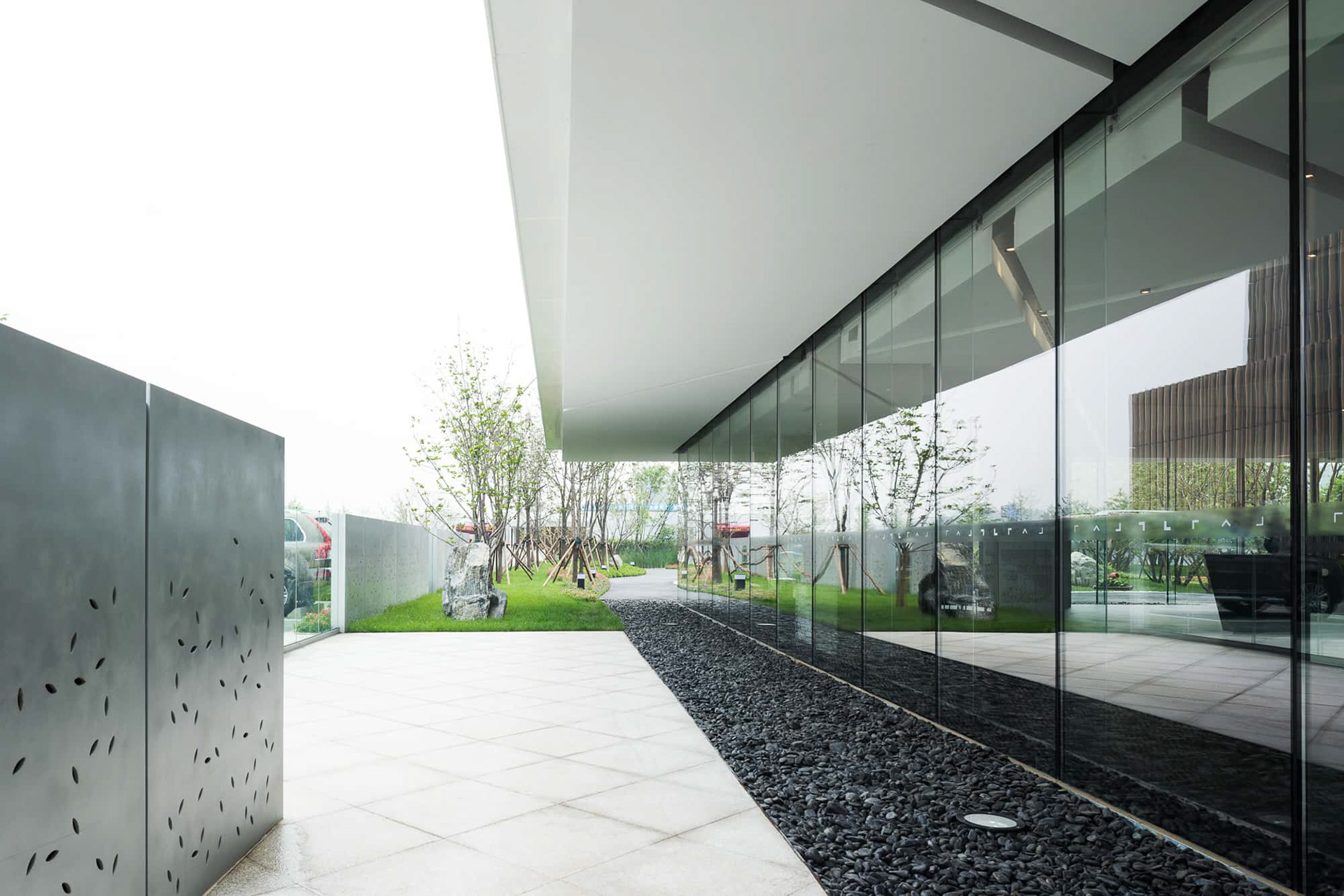 A marketing center that showcases a different approach towards working spaces for the 21st century. A seemingly levitating volume that is truly transparent and houses a liberal typology. The meticulously detailed glass facade forms the only separation between the interior and exterior, symbolizing the encouragement of our lives outward, and ensuring that the working environment is no longer consists of dull, enclosed spaces, but is rather lively and can even be considered livable. 
With the second to fourth floors levitating above the first floor together with the use of primarily natural materials like concrete, stone, pebbles and wood throughout the project, the first floor becomes a visual as well as a tangible part of its surrounding landscape. This landscape does not only provide a calm setting for the overall project, it is also key to breaking down the rough and rather loud environment of beijing's airport tax-free zone surrounding the project. An oasis in a concrete desert, embracing a glass box that catches the sunlight amidst its green surrounding. 
Areas designated for living, dining, gathering, bathing, as well as sleeping are no exception. The idea is that the building's occupants will always find an area that suits their mood or work need, helping to spark creativity by eliminating stale, repetitive workspaces. Enabling employees to work in an open-plan office equipped with a variety of spaces similar to home.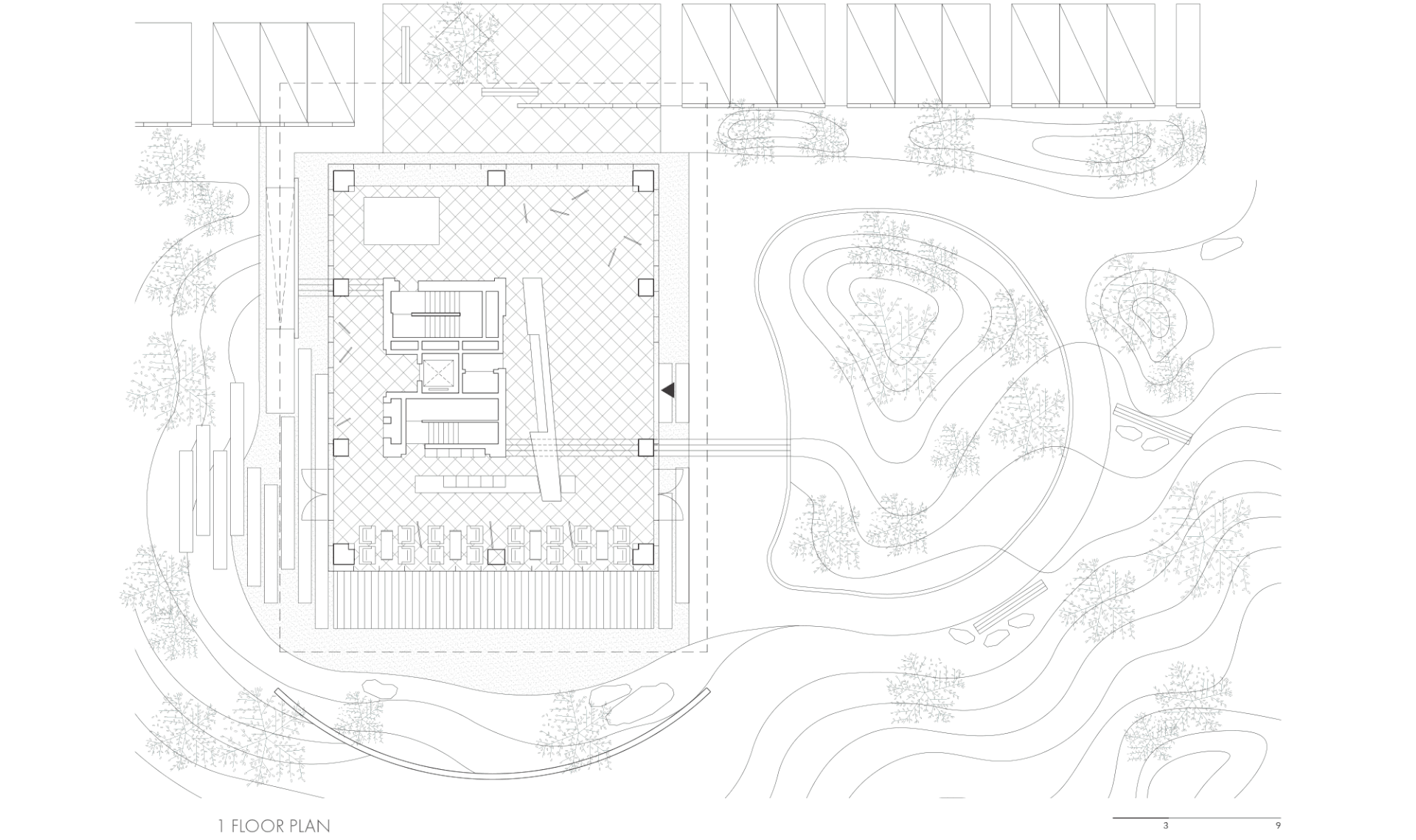 location
                 tianzhou, china 
design team
          toshio tsushima, leroy merks, winnie tam
local architect
       beijing institute of architectural design
program 
               marketing center and office
size 
                       2.300sqm
commission
           direct commission (2013)                  
status
                     completed (2015)
awards
                  a&d awards excellence in architecture