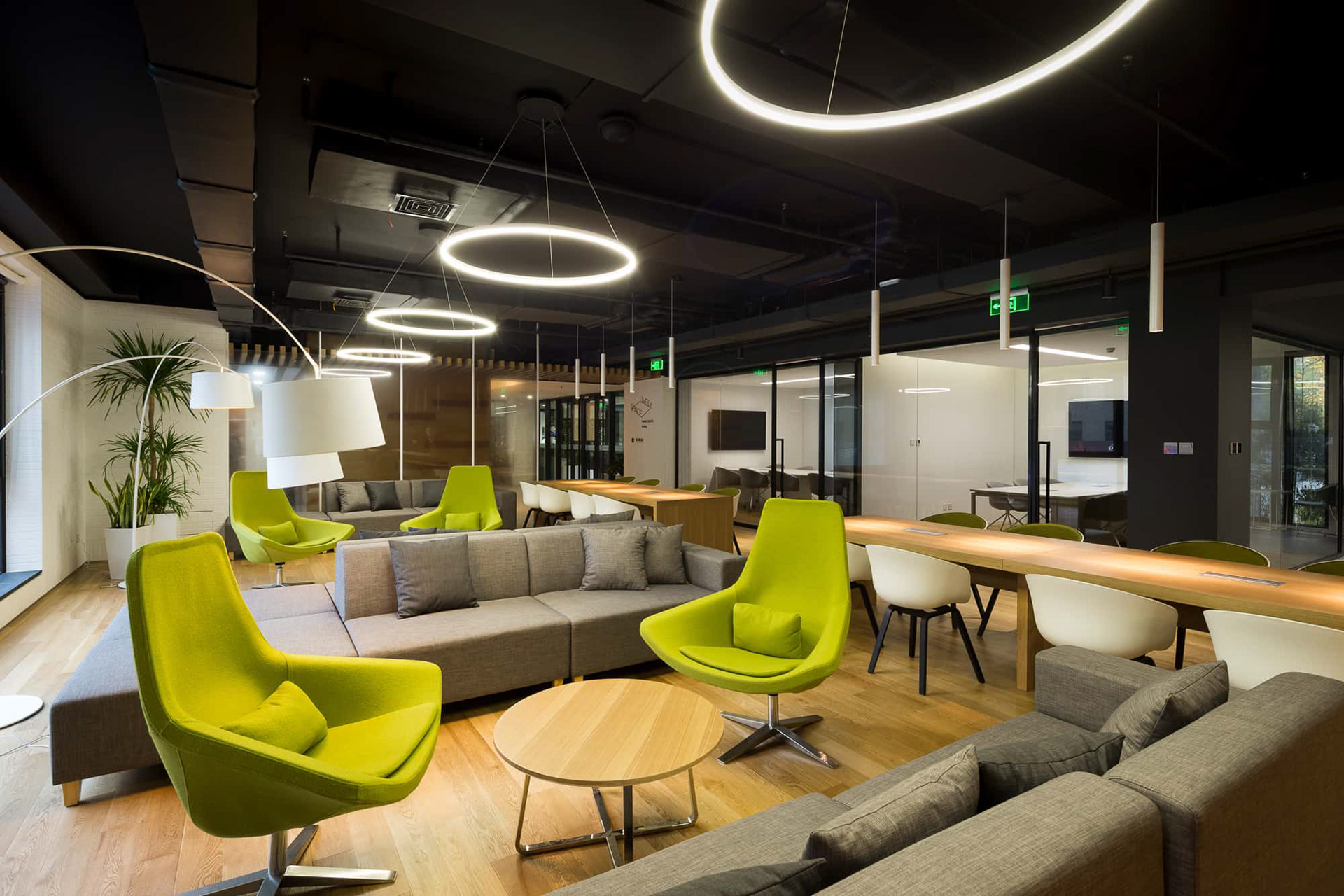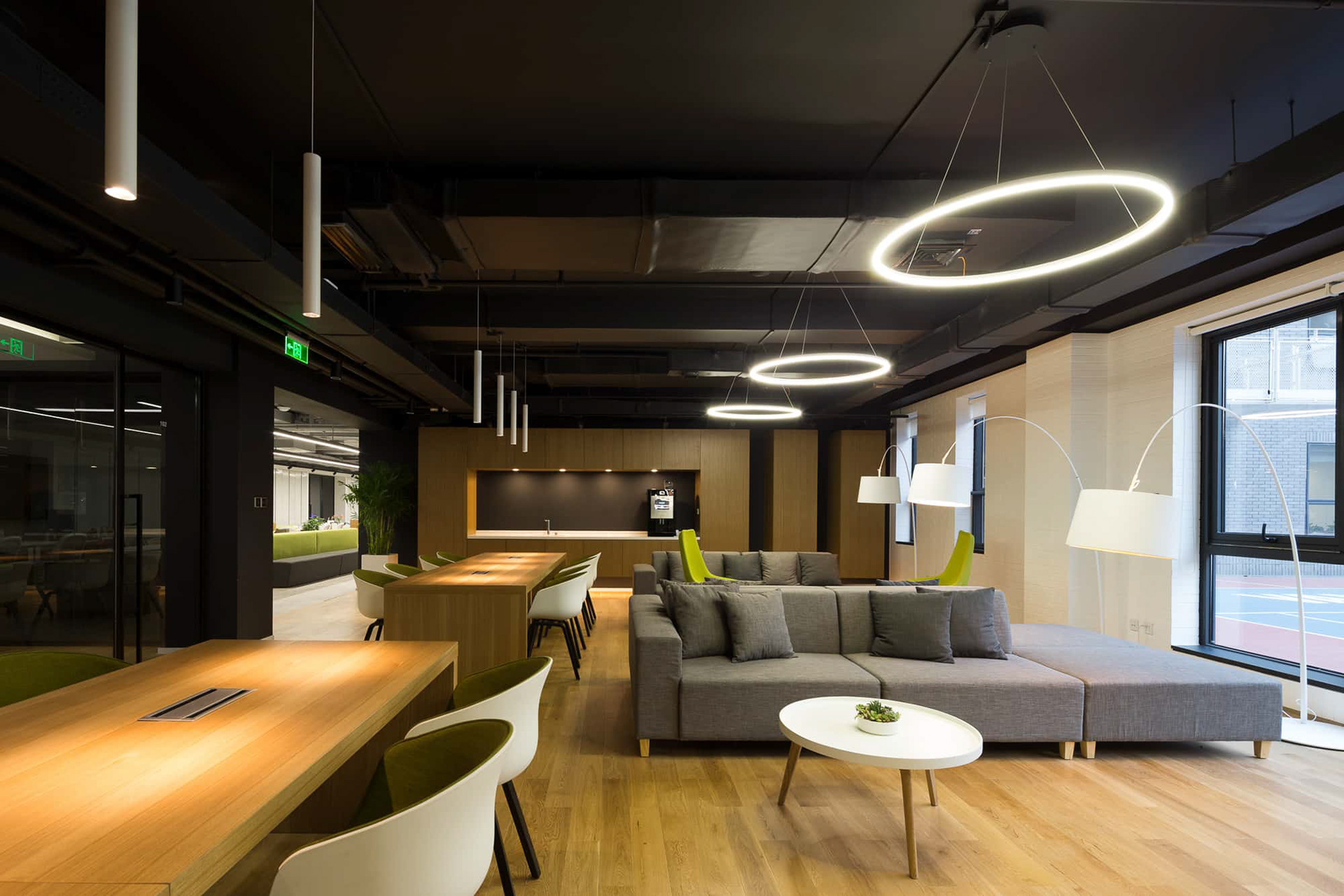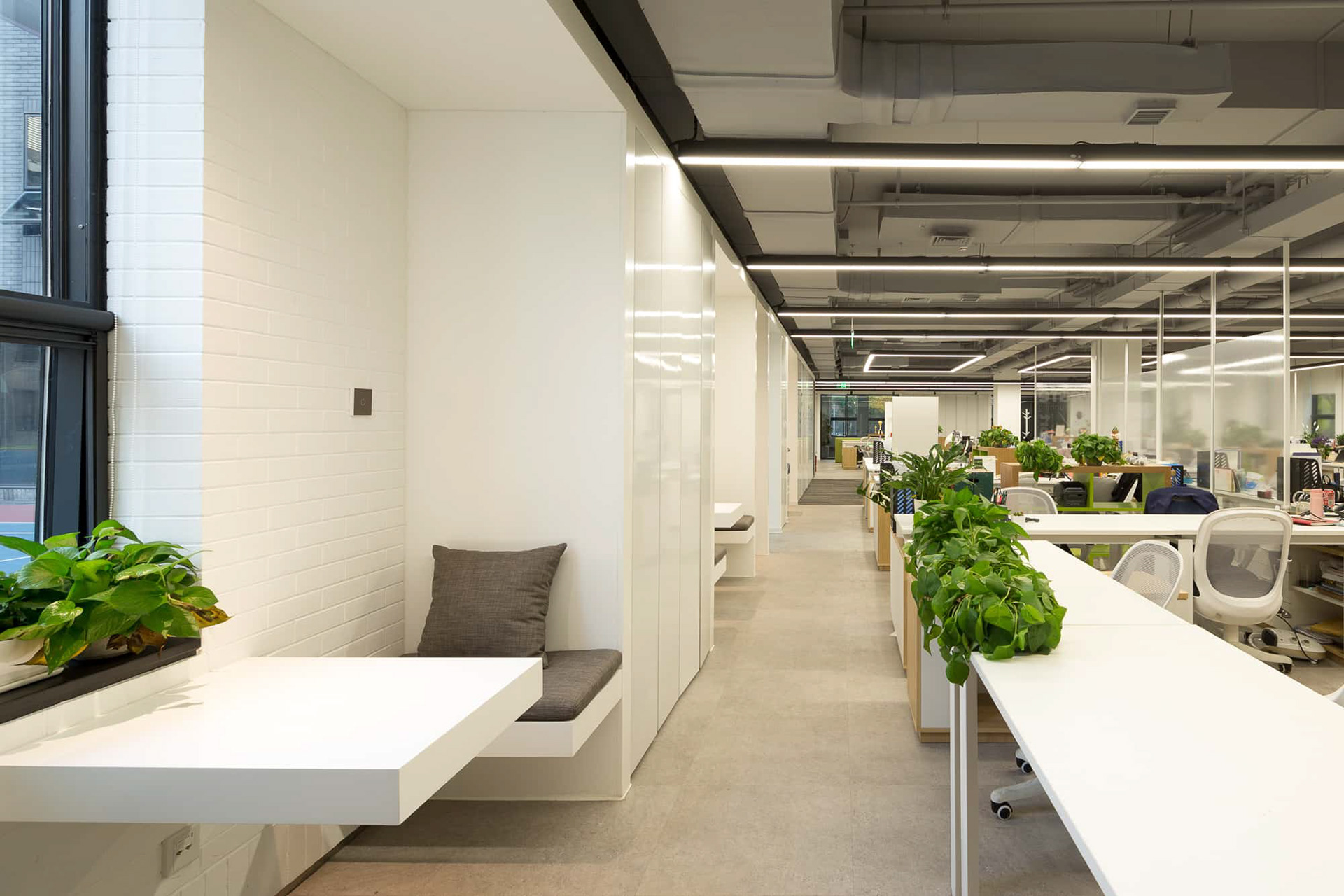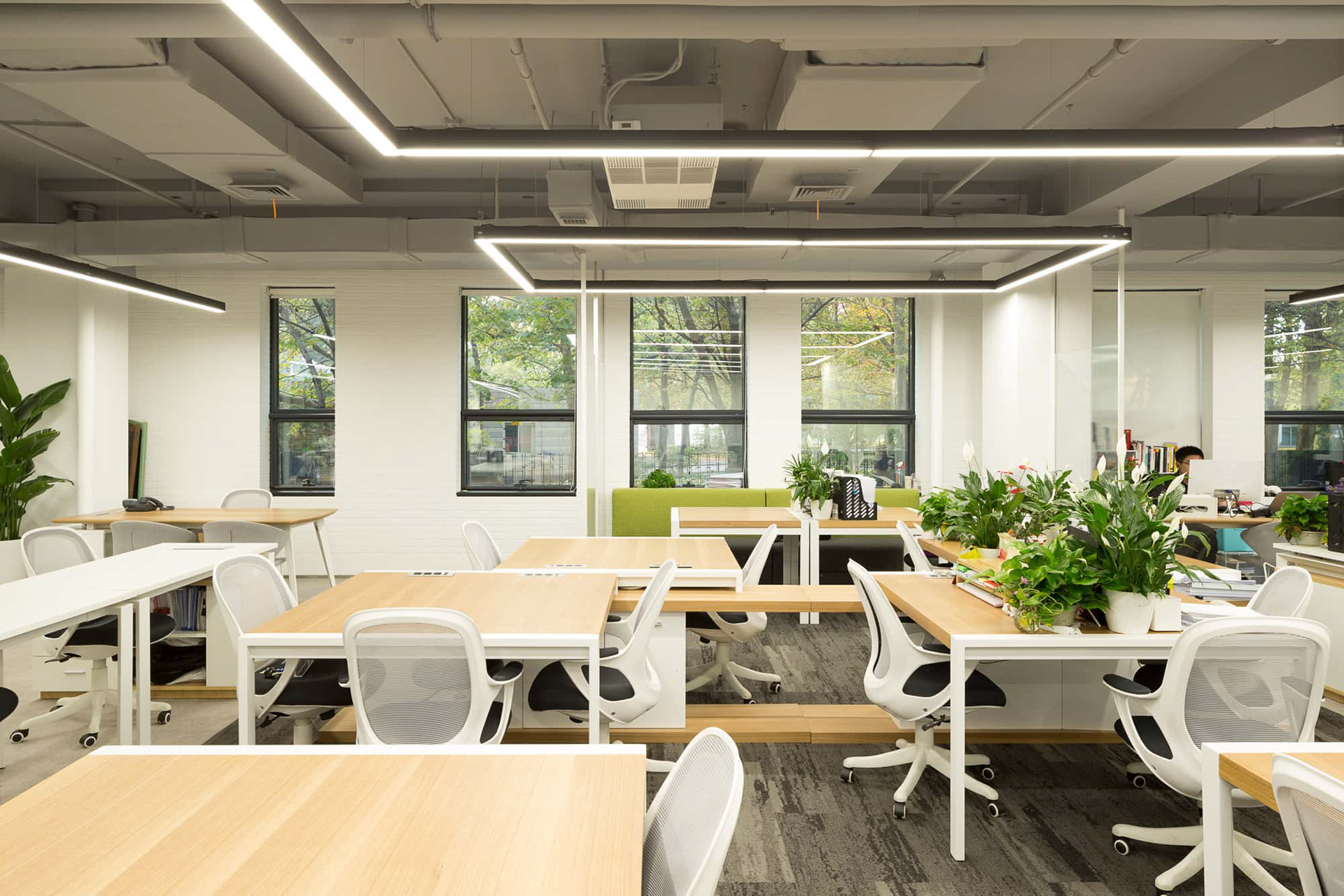 Office space is scarce in a large capital as Beijing. The design brief for this office renovation was therefore a logical, yet a rather contradictive one; create an office typology that can accommodate more people and at the same time significantly increases the amount of meeting spaces. But how to increase an office density while simultaneously allowing for spaces that are only occupied during specific times?
In order to visually express these two contradictive requirements, the program is separated into darker, so called shadow spaces to accommodate informal working and sharing spaces, and bright areas for 'regular' working spaces. In order to weave these functions together as a unified space and eliminate any unnecessary borders in between, no specific space is designated as a corridor nor circulation space. Eliminating corridors which a traditional office layout always required, enabled utilization of this space. Consequently, this design decision made the office layout and distribution more organic and playful.
Lastly, to allow for more small and spontaneous interaction between colleagues, without having to occupy a traditional enclosed meeting space, one can have small meetings within a workstation. Each workstation of four has a table height centerpiece that acts as a small privacy screen, but also can be used as a standing meeting table inside the workstation itself. Small sofas along some of these workstations allow for brief meetings with the relevant departments as well. These organically connected work spaces together with the informal meeting spaces stimulates a well desired interaction, and discussion between its users, increasing productivity and the pleasure to work.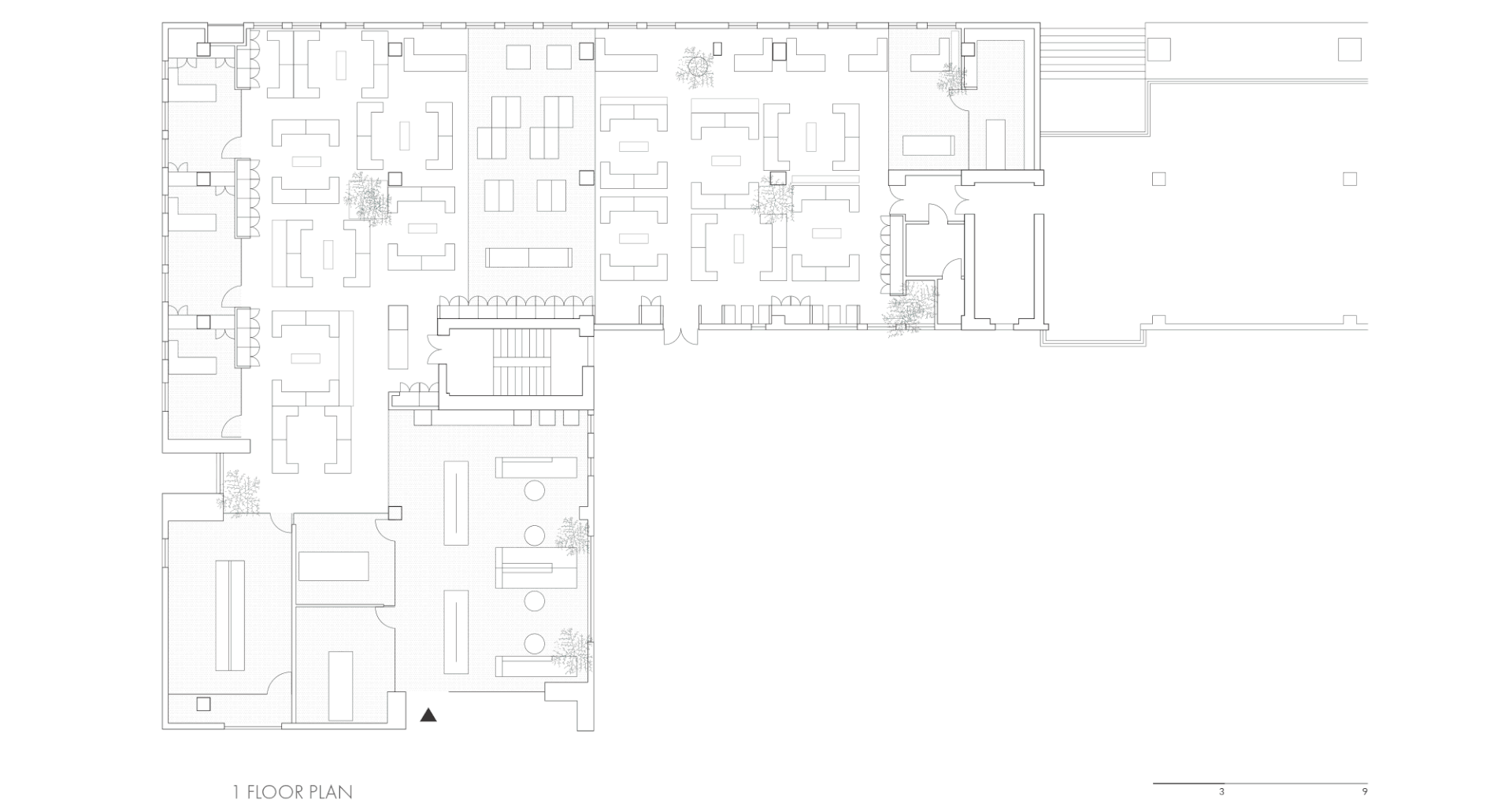 location
                 beijing, china 
design team
          toshio tsushima, leroy merks, cansu bulduk
program 
               office and meeting space
size 
                       700sqm
commission
           direct commission (2016)                  
status
                     completed (2017)