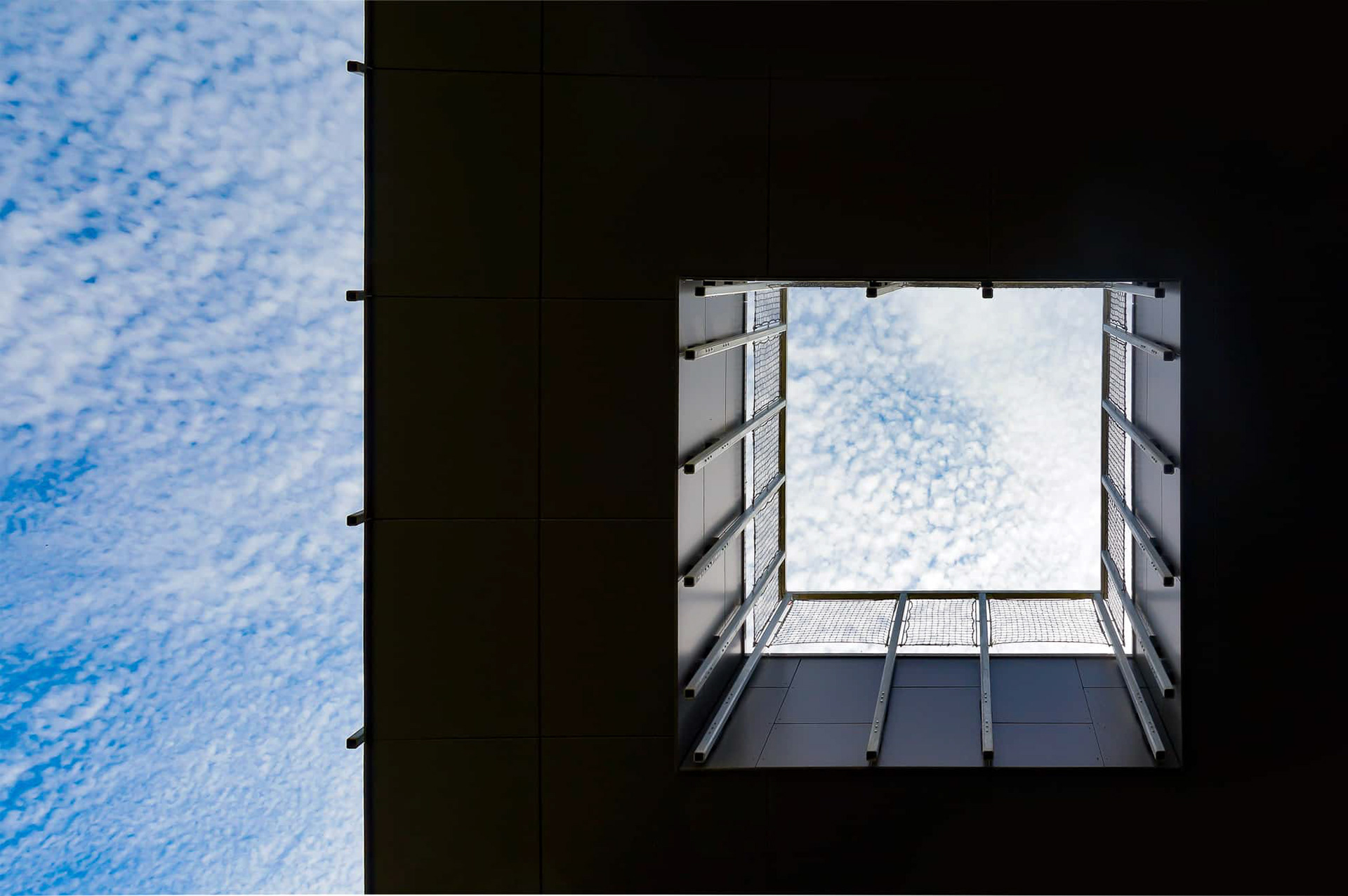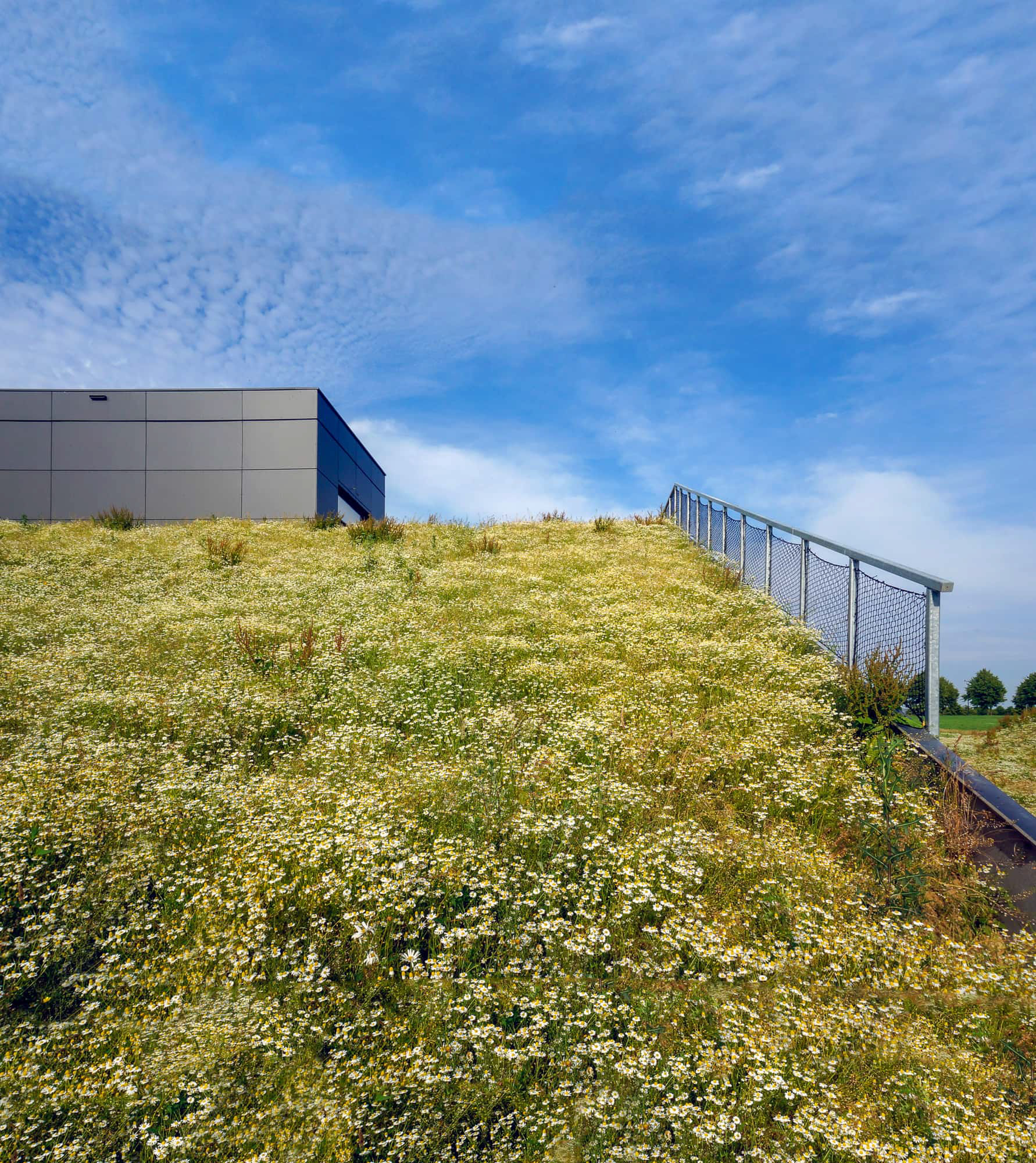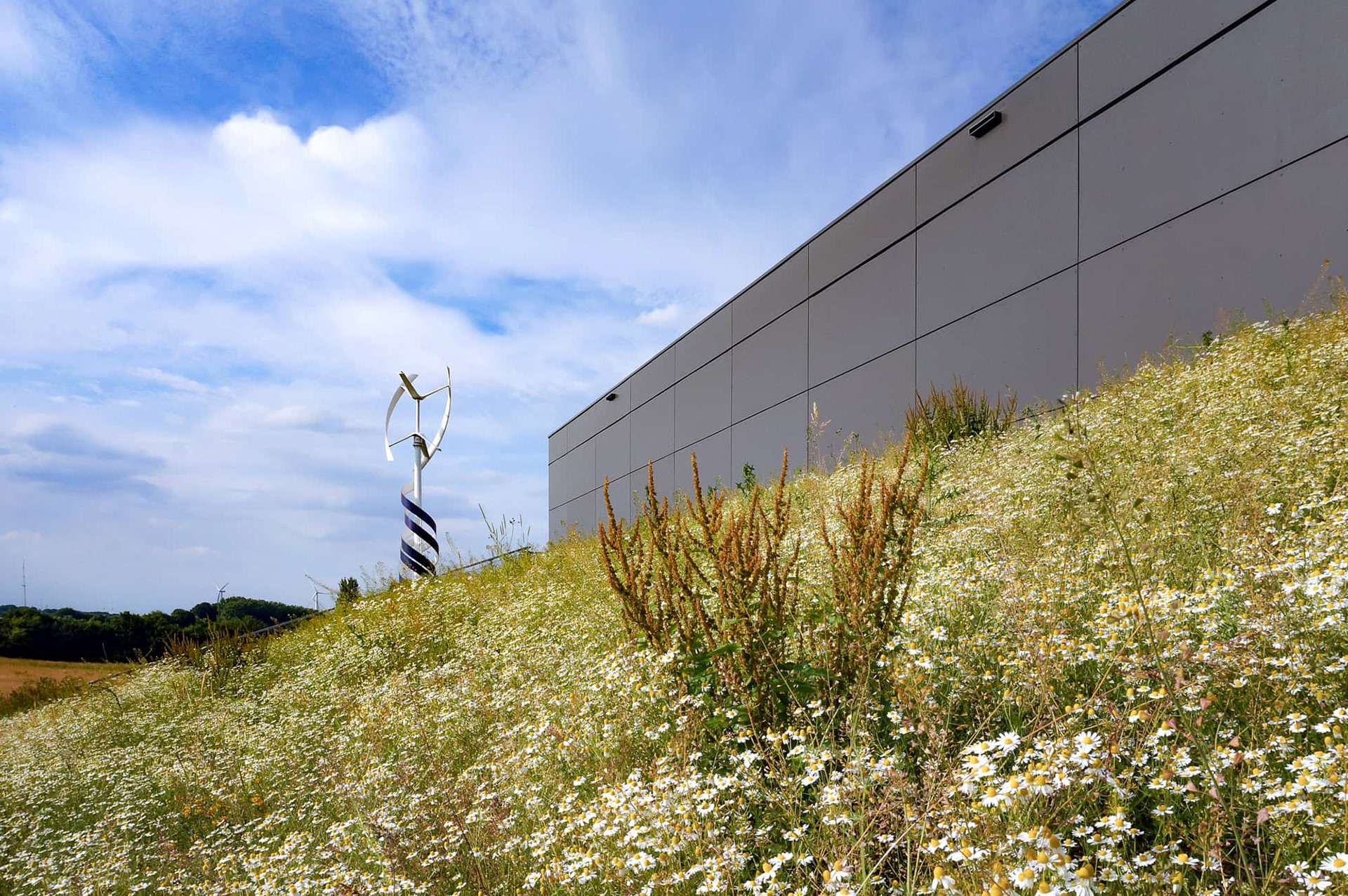 De wijk van morgen (the district of tomorrow) is an innovative program, in which students, researchers, businesses and public authorities join together to create an exciting environment for the transition to a sustainable built environment at the european science and business park avantis in heerlen/aachen. Within the district of tomorrow, four smart energy-efficient buildings are being developed, produced, exhibited and exploited, each with its own theme and special feature. This particular project is the second project built within the district after being selected by an international jury in 2009.   
The design, an energy plus building with a total mass of 590kg/m2, of which 51% is being constructed out of renewable and recycled materials, has a tangible concept. A concept that forms the outline for the whole design and exists out of three main components: an earth slope, the building's core, and a greenhouse. 
The earth slope, which does not only provide a source for recreation and growth, also provides a gesture of protection towards the district, by means of sound and thermal control; where dry earth forms an excellent insulation material. Underneath this slope the required program and monitoring installations of the complex are accommodated (the core). The third and most vital part is the greenhouse, which stimulates growth on top of the slope, creates a heat buffer at the entrance, and provides shelter for a restaurant where the harvested fruit and vegetables can be consumed. Because of the transparency of the greenhouse, the overall building's presence can remain modest within the built environment and the district as a whole. The concept, as well as the building, is eventually translated into the notion 'econnect'; the connecting element between the present nature and the created architecture.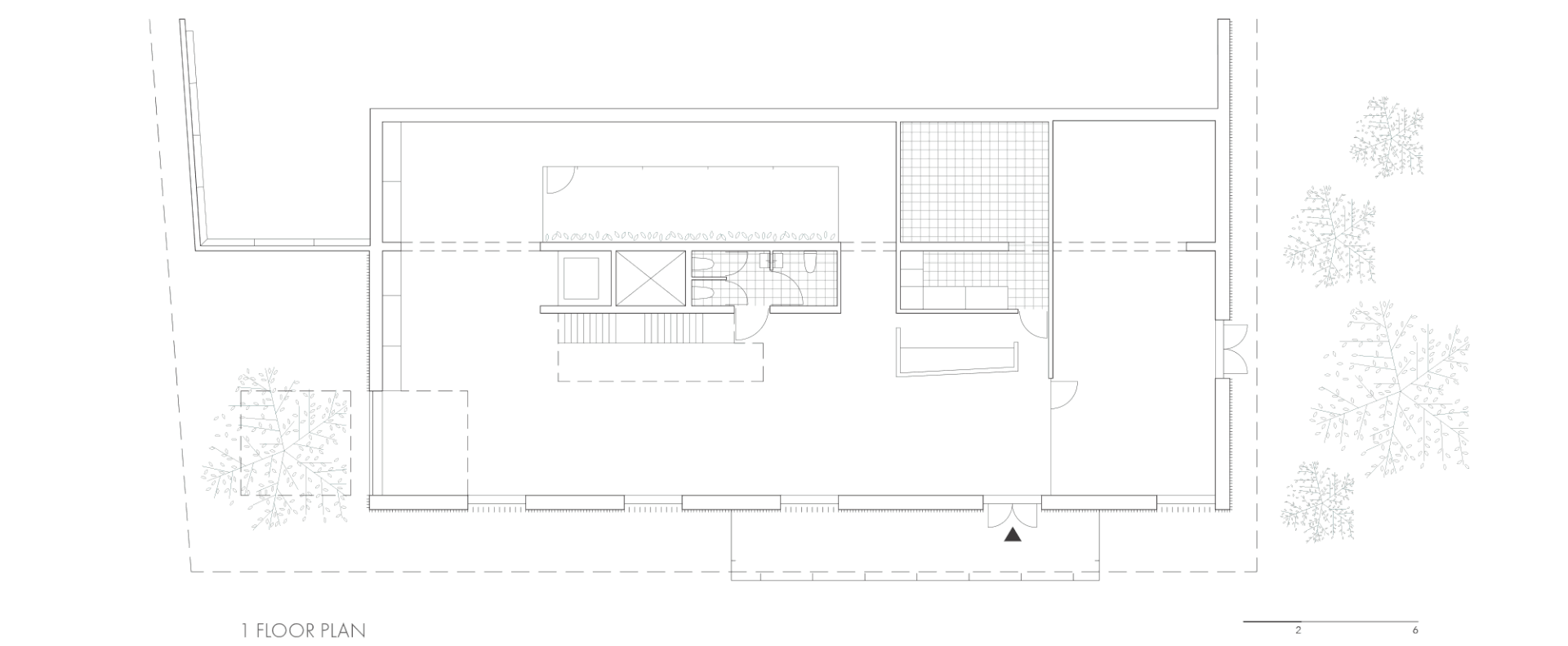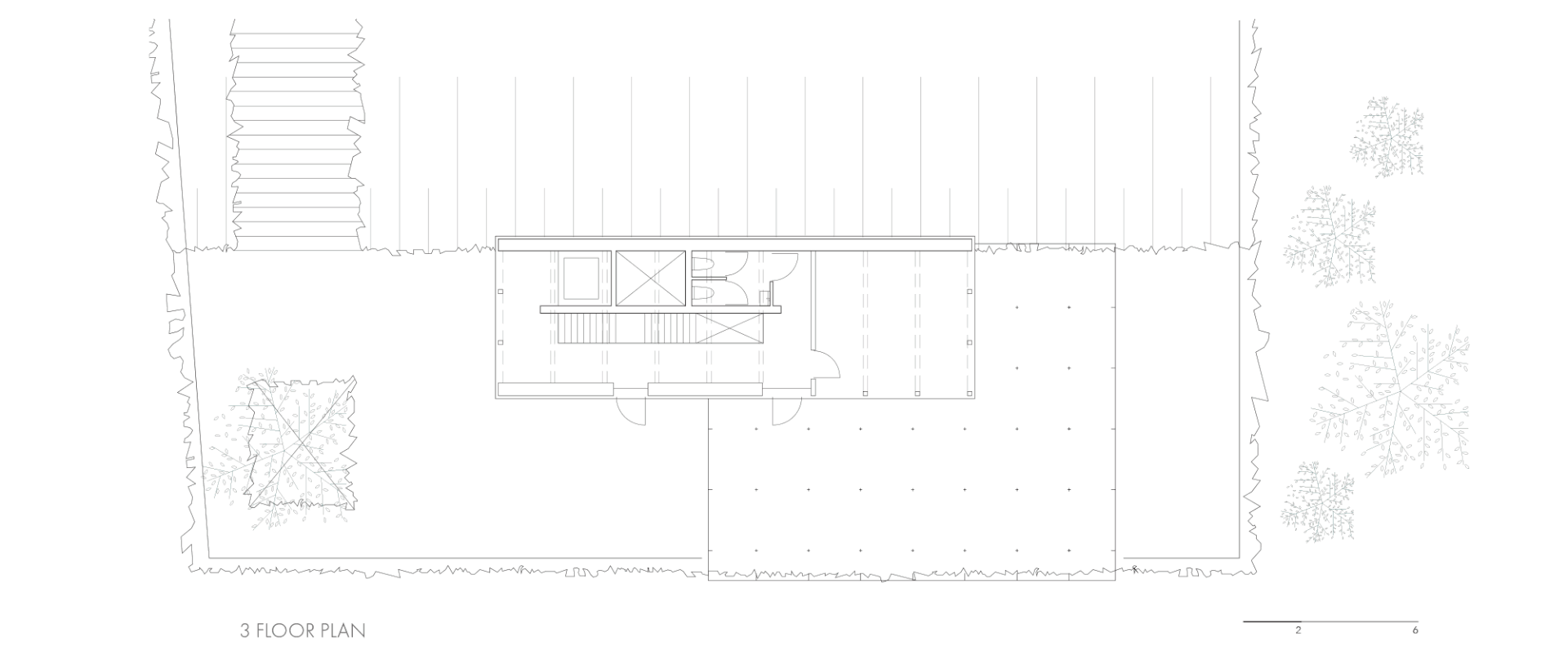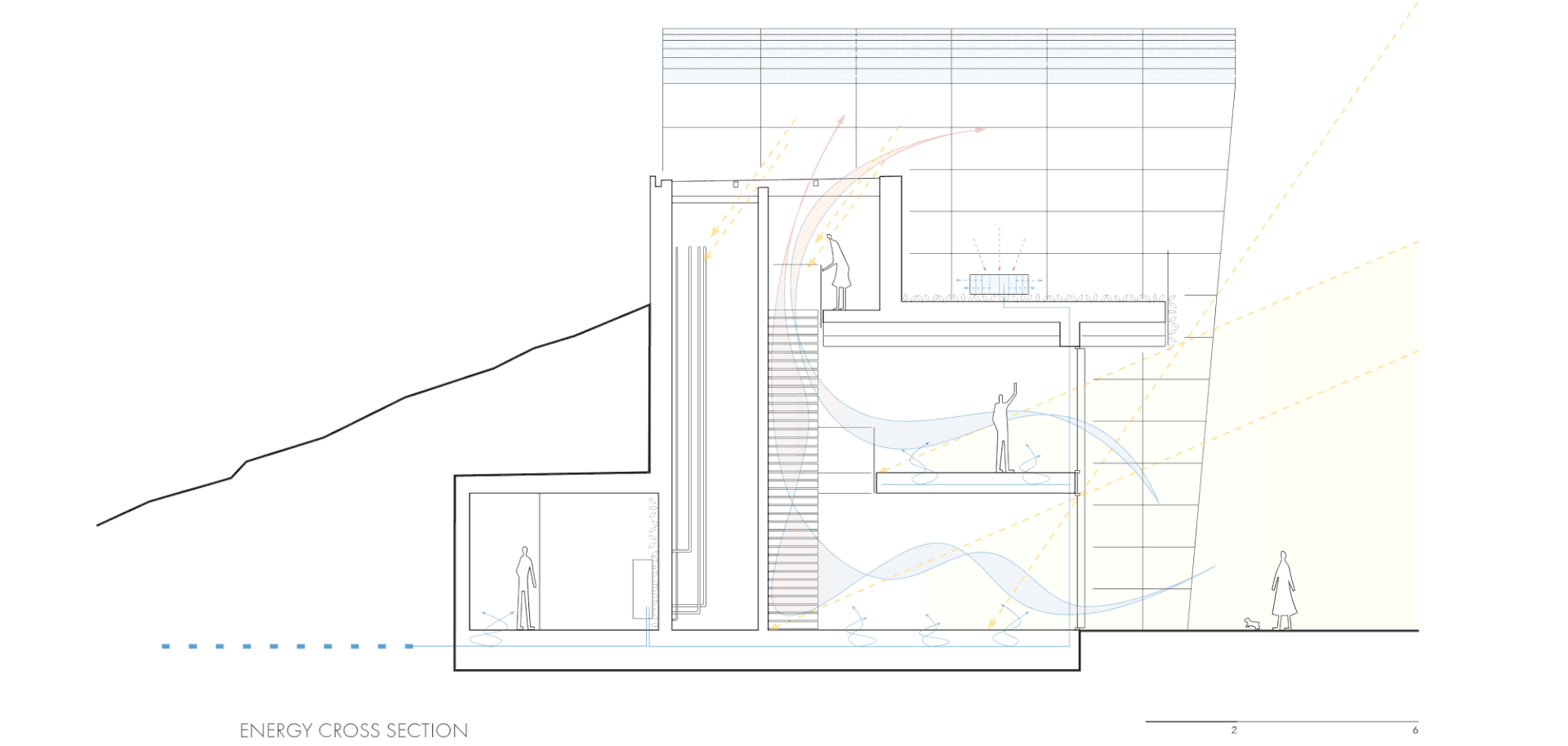 location
                 heerlen, the netherlands 
design team
          leroy merks, roel derkx
local architect
       satijnplus architecten
program 
               office and exhibition space
size 
                       2.130sqm
commission
           open competition (2009)                  
status
                     partially completed (2014)
awards
                  nominated for the energize the future award