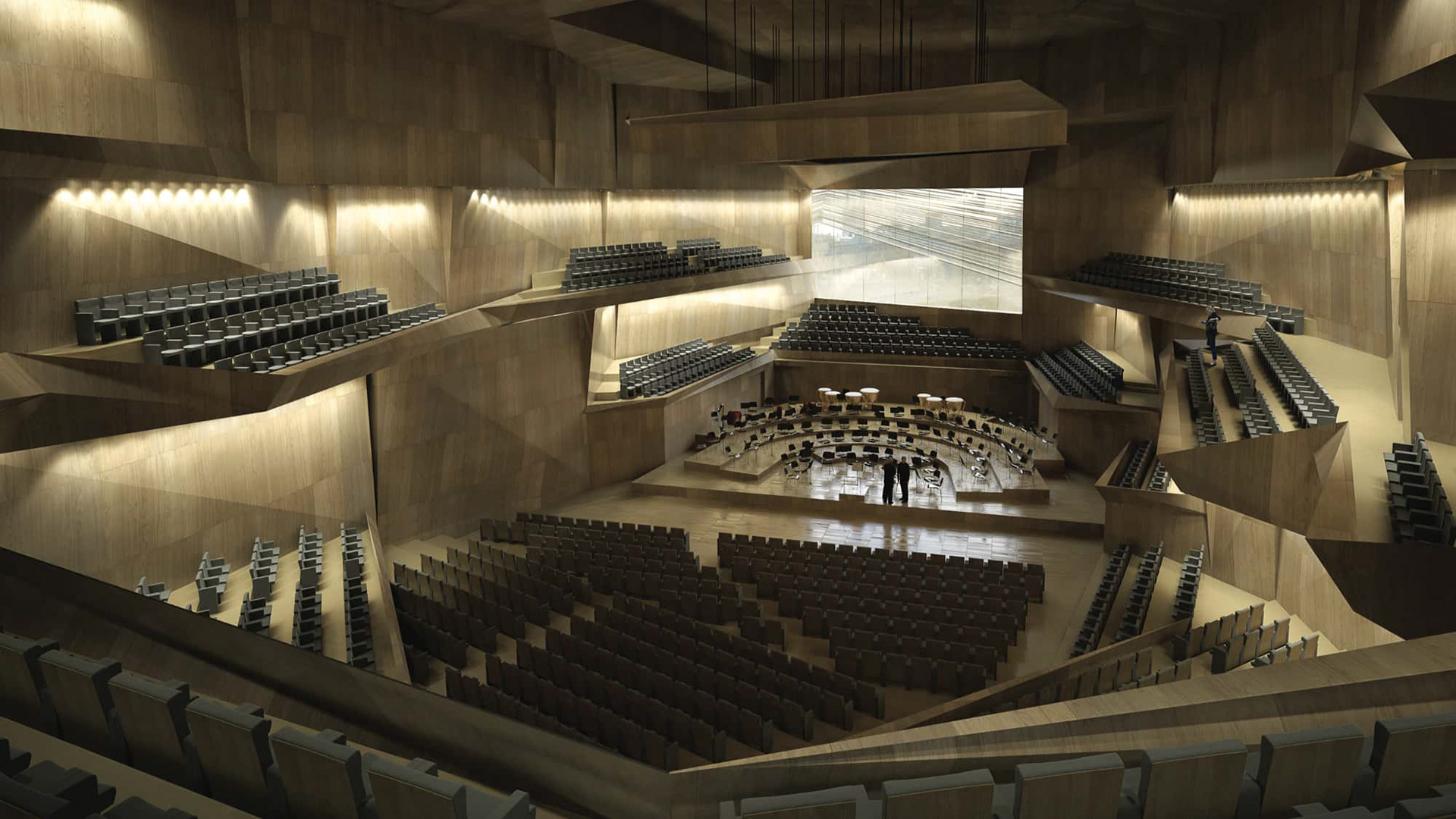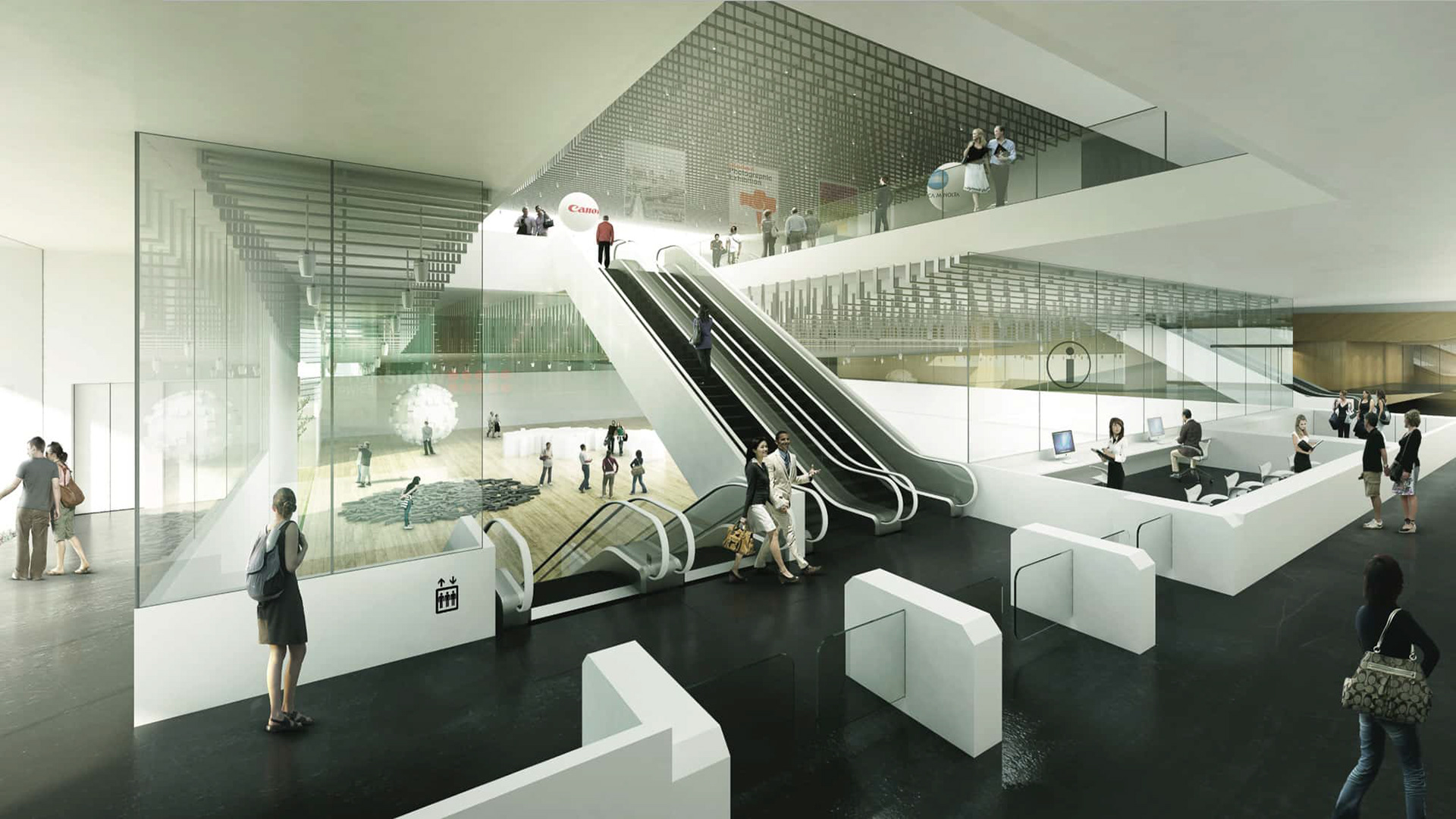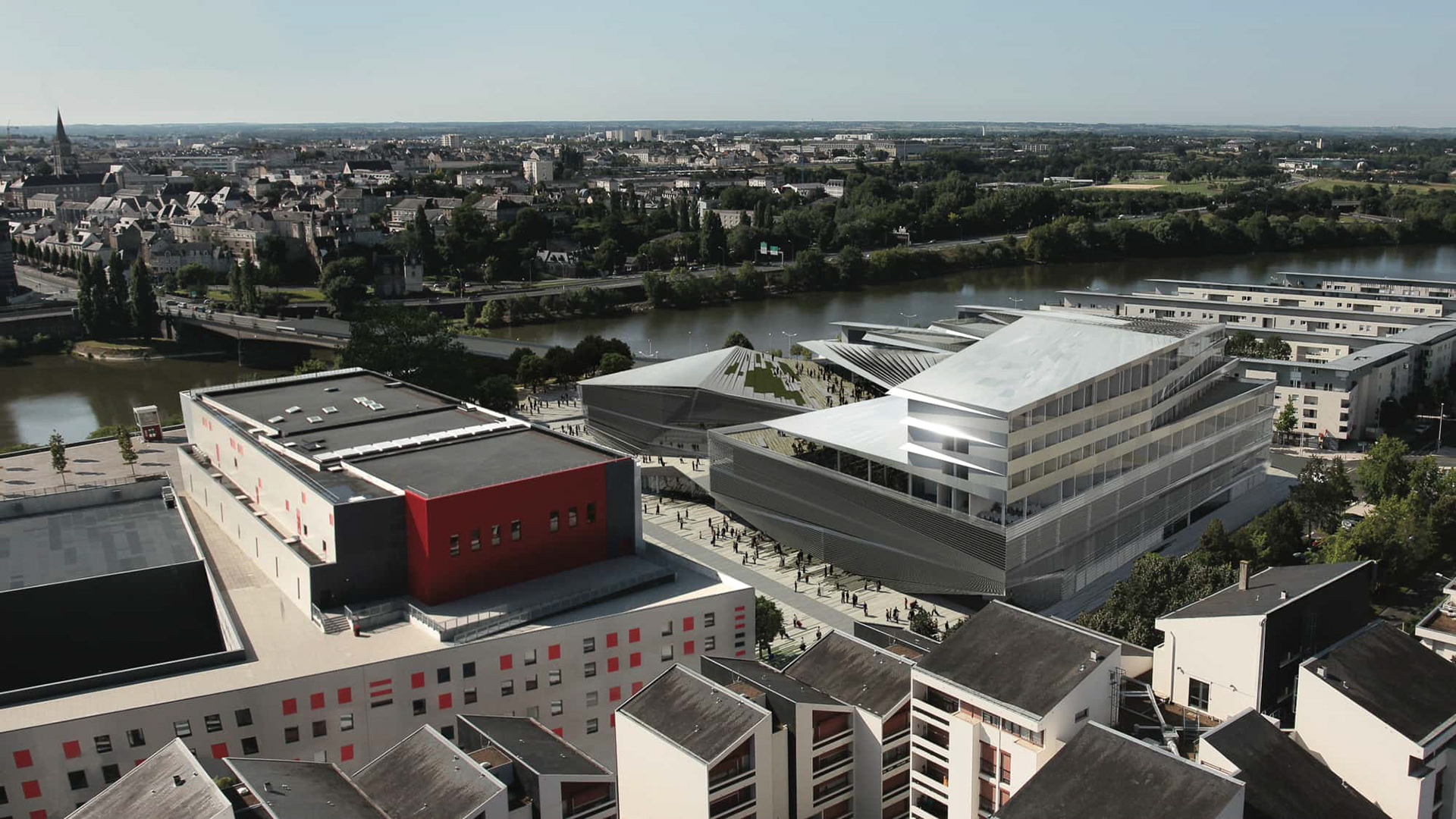 The congress center is positioned along a prominent boulevard, directly facing the river maine and forms an intermediate between this river and the city of angers by means of a spiral configuration. A gesture that seeks to fragment the building's mass as much as possible, thereby minimizing its urban impact, while maximizing its connectivity. Derived from the swirling nature of the adjacent river, a continuous movement defines the spiral, inviting pedestrians on the waterfront or in the surrounding boulevards to enter or pass through. 
The proposed urban connection between the city and the river is being reflected on architectural level as well. The building's façade is formed of metallic strips that horizontally wrap around the building, providing glimpses of the interior and clearly defining entrances and exits for the passer-by and visitor. 
Once inside the visitor experiences a rational configuration that gradually opens itself outwards, presenting sweeping views of the city. By means of slight rotations of each floor plate, program and circulations are overlapping and connected, ultimately leading to the hearth of project; the foyer of the philharmonic. Inside this philharmonic the visitor continues his travel by spiraling down a true inner landscape, along balconies and terraces before reaching his seat. Here the historic city center shows itself one more time before the performance of the day will start.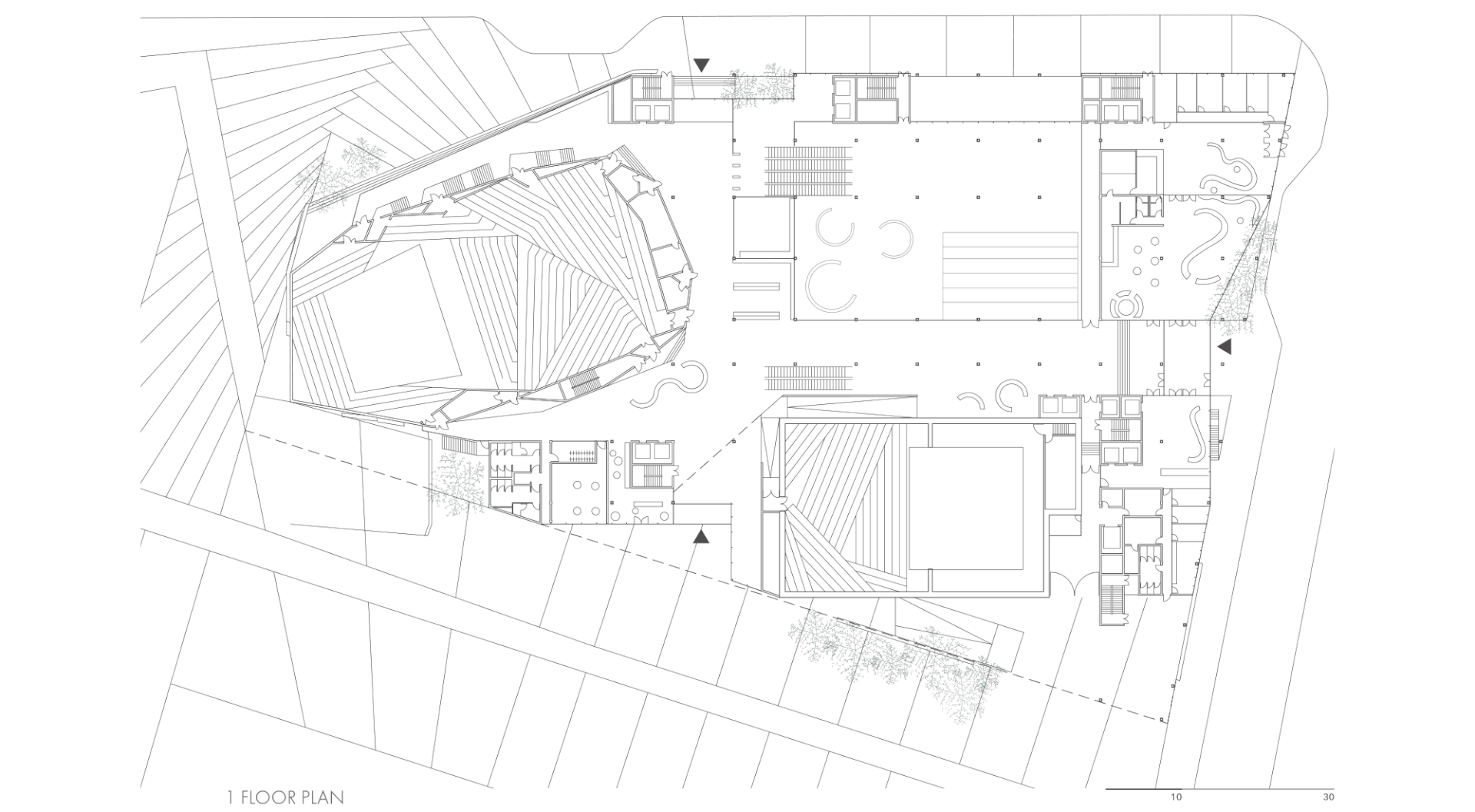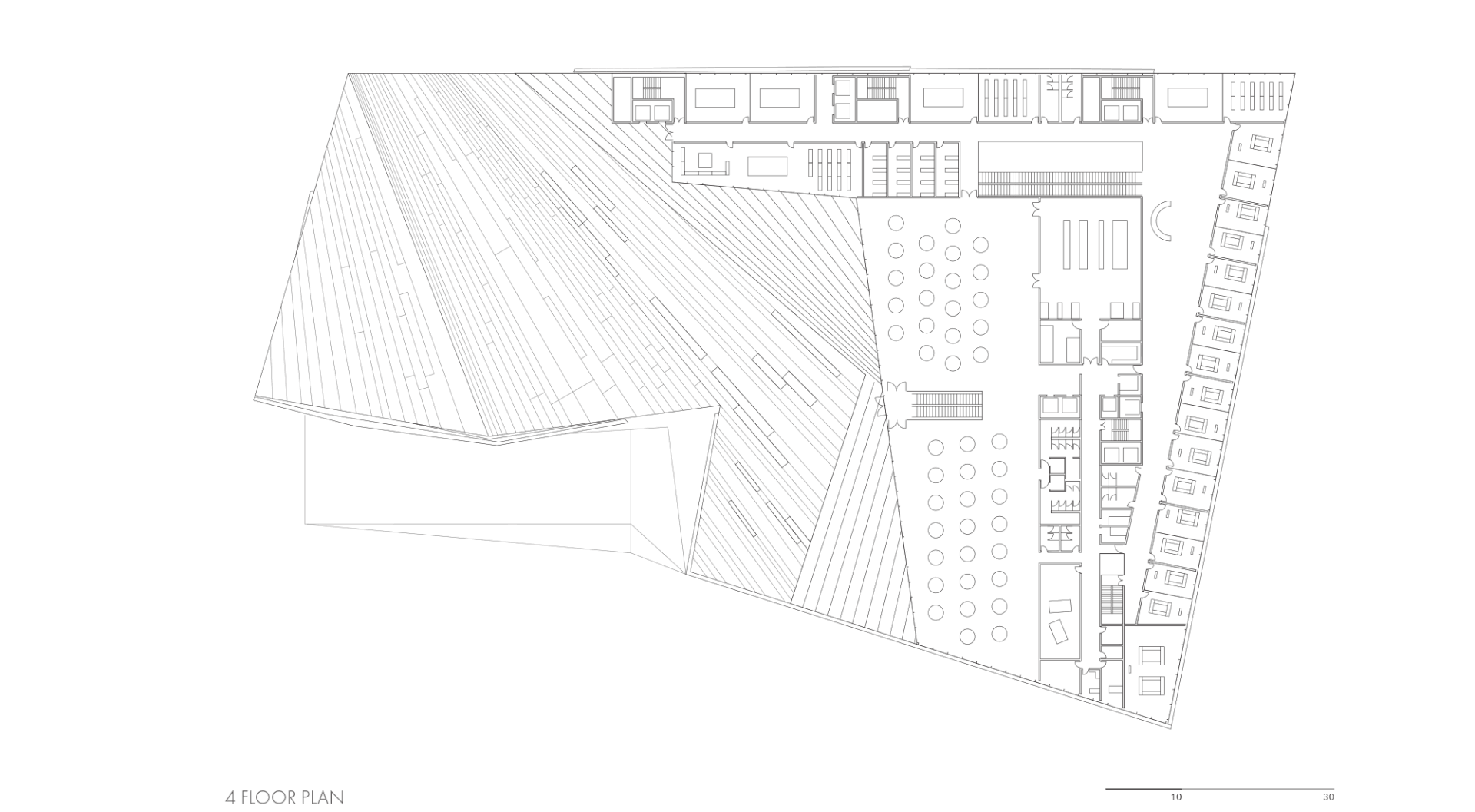 location
                 angers, france 
design team
          kengo kuma, yuki ikeguchi, diego lópez arahuetes, miguel huelga de la fuente, 
                              jaime fernandez calvache, ryota torao, kazuyo nishida, kimio suzuki, nicola maniero, leroy merks,
                              will lambeth, juan pablo azares, lucile dugal, christopher dowds, seung ik cha, arielle assouline
local architect
       frederic rolland architects
program 
               congress center and philharmonic
size 
                       25.200sqm
commission
           invited competition (2012)                  
status
                     cancelled (2014)
awards
                  winning scheme