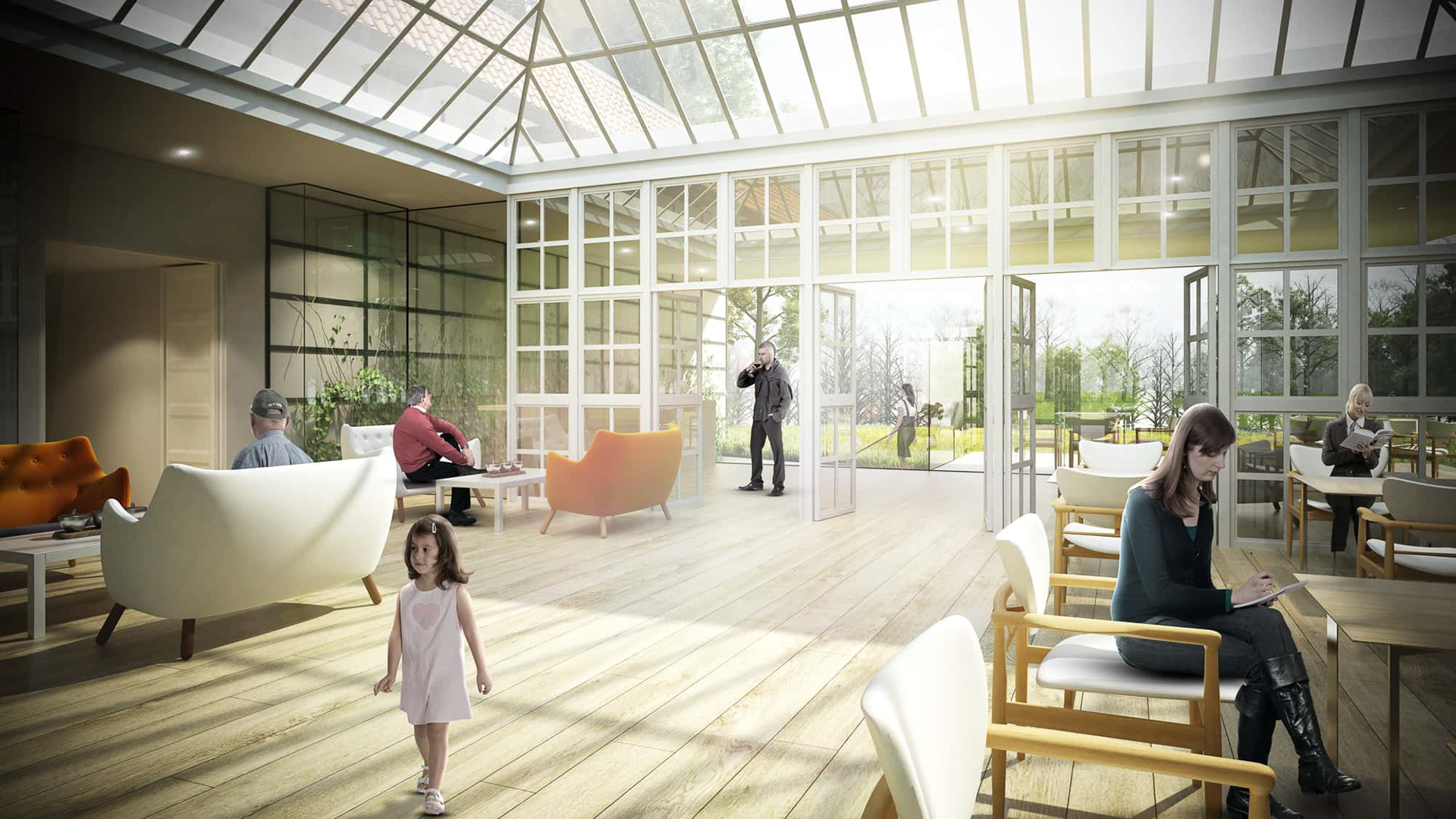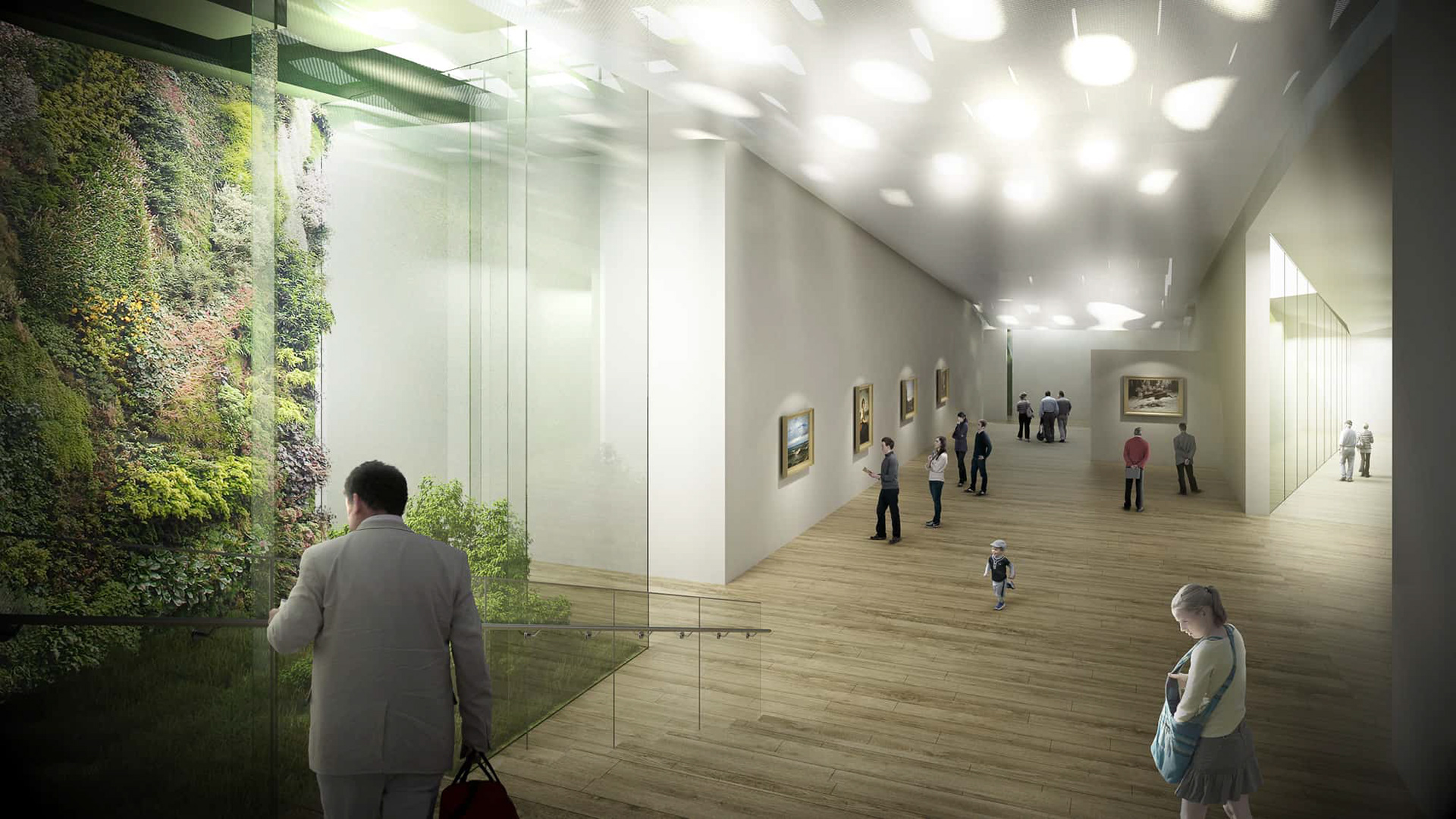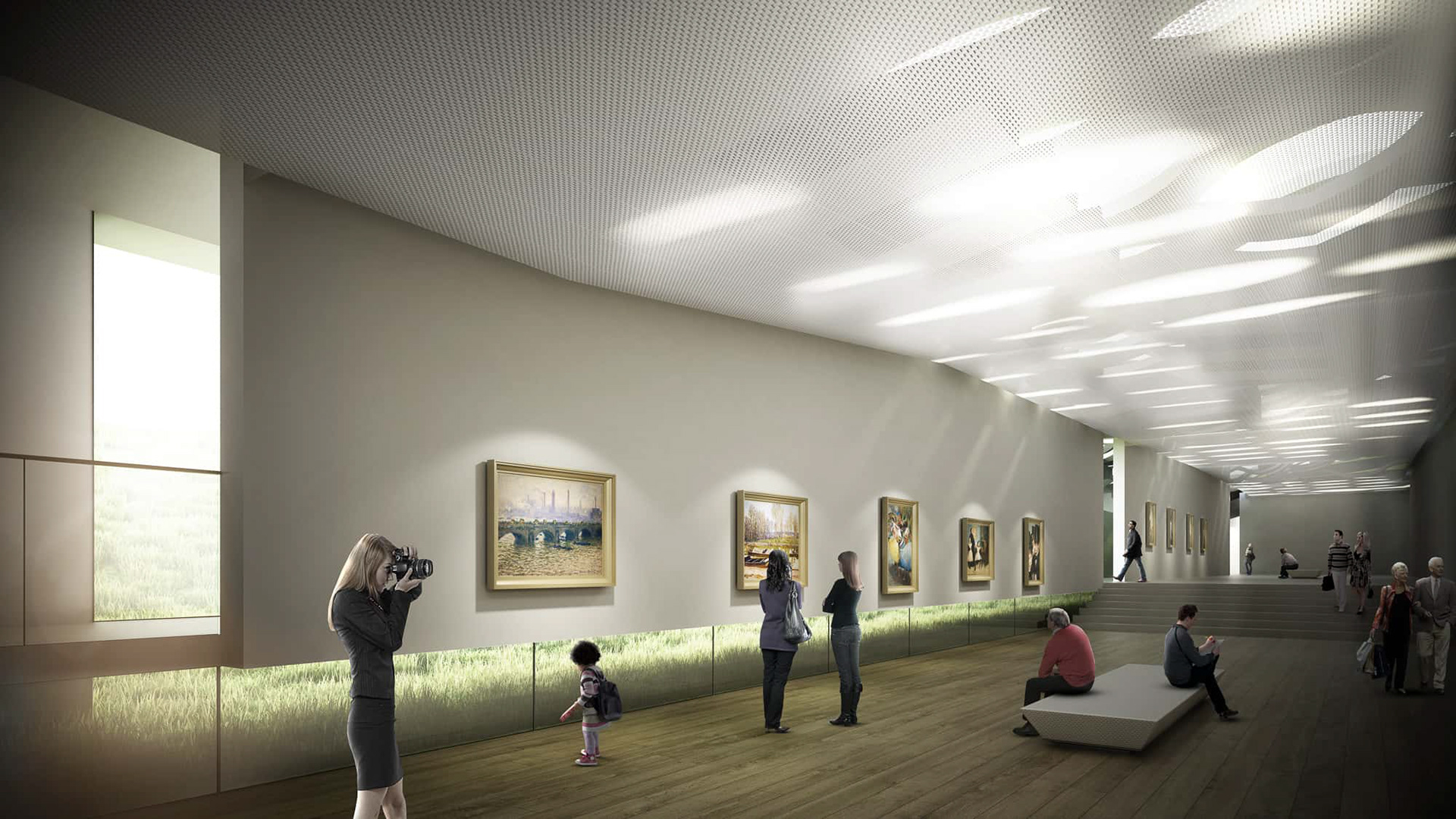 The underground extension for the french collection does more than just preserve, secure and make room for the collection; it is also an eventful addition to both the museum and the park. The new building is fitted below ground south of zaha hadid's extension built in 2005 and the conservatory but does not detract from both in any way, rather it adds to the many qualities of the place. Metaphorically speaking, the new building can be considered to be the museum's 'buried treasure chest'. 
The expansion below ground initiates an inspiring interplay with the surrounding park, which contributes to make the museum as a whole a special place that inspires people to contemplate great art in beautiful surroundings. The newbuild also include qualities that reflect the place's 'spirit' and harmonious atmosphere, simultaneously keeping the views of life on which impressionist art rests. 
Moreover, the extension brings out the best qualities and the greatest possible potential of the collection's string of wonderful works in interplay with the surroundings. In this connection, the interaction between light, space and art is essential. So-called pause spaces around the exhibition halls acts like an arrival space that prepares the mind for the experience of art, are an integral part of the design. The underground museum extension supports the collection as an international attraction, which is to benefit not only danish citizens, but also a growing number of tourists. As a landmark, it can become part of the country's global profile, on order to help put denmark on the world map.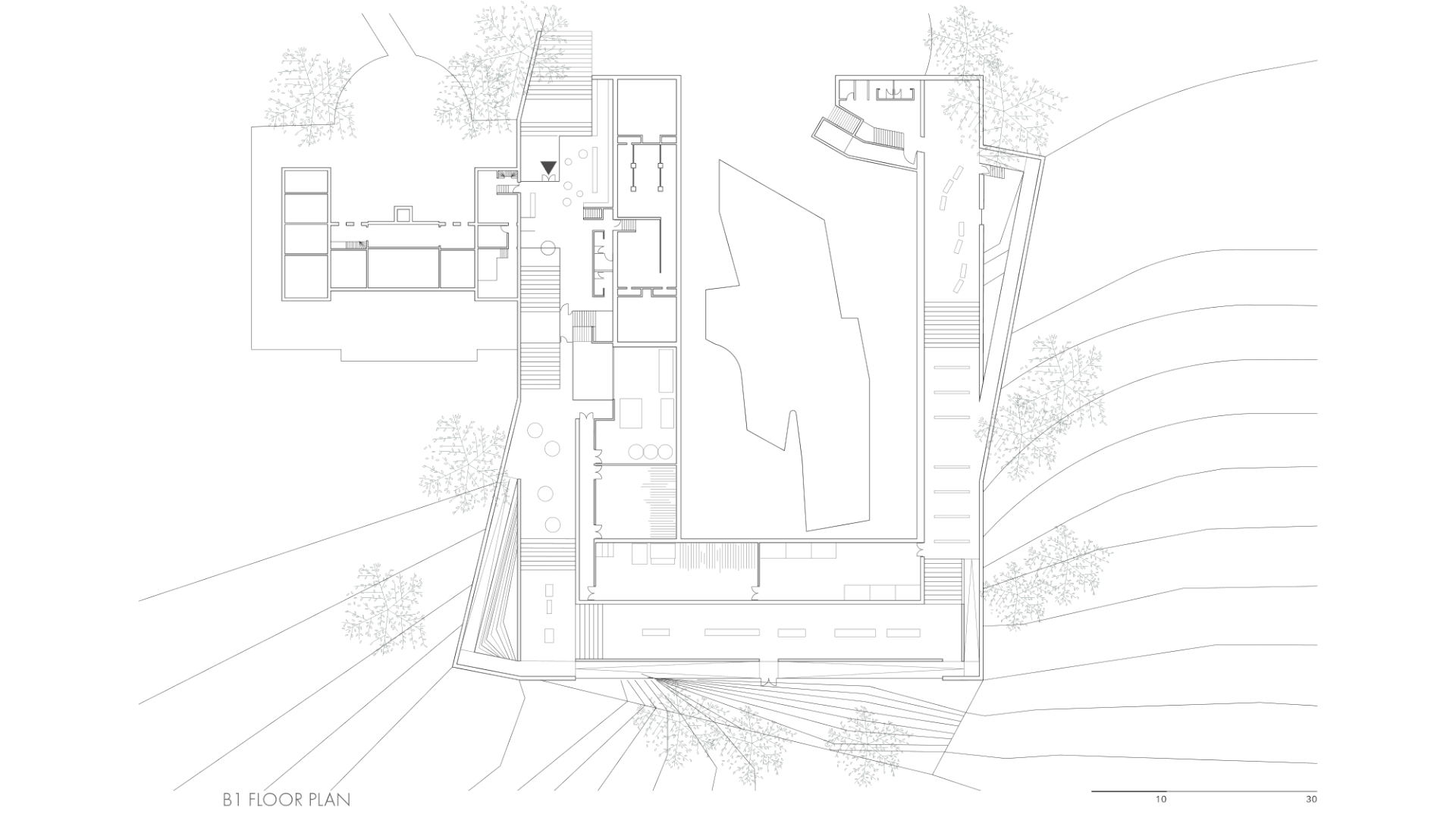 location
                 charlottenlund, denmark 
program
                museum extension
area 
                      1.700sqm
status          
            second prize invited competition (2012) 
client          
           ordrupgaard museum 
design team
          kengo kuma, yuki ikeguchi, miguel huelga de la fuente, minoru ko, kimio suzuki, 
                              leroy merks, zsuzsanna barat, yamato abe
local architect
       adept architect